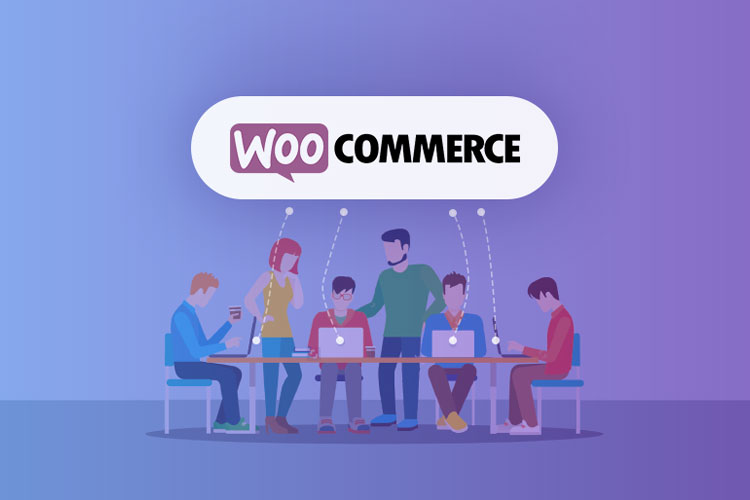 Understanding The Benefits of A WooCommerce Website For E-Commerce Start-ups
WooCommerce website is one of the best ways to excel in an e-commerce start-up business for several benefits. WooCommerce is an open source e-commerce plugin for WordPress that has a lot of potential and features for a successful e-commerce business. This plugin is user-friendly and there have been more than 1.6 million downloads across the globe since its launch in 2011.
Because of its various themes, features, easy operation, WooCommerce is the perfect plugin for an e-commerce start-up to give you an experience of how an online business works without costing you any severe damage.
Benefits of Using Woocommerce For An Online Start-Up:
Here are all the benefits of using a WooCommerce website for your online start-up for a better experience of e-commerce.
Free To Download:
The best thing about WooCommerce is that it's free to download and use, whereas, all the other high-quality e-commerce CMS come at a price which might sometimes be more than your budget. WooCommerce is not only free but also provides you with a good quality of CMS, its open source, offers extensive features and additional extensions. Therefore, using WooCommerce for your e-commerce start-up website is a good step towards a successful and satisfying experience.
Highly Flexible:
One of the main concerns that e-commerce novices often have is the lack of knowledge of the technicalities of developing and designing a website. With WooCommerce you don't have to worry about the technical parts because this plugin is highly flexible for all types of users, providing them with a lot of options for their products. By using a WooCommerce website you can categorize your products, give them a sale price and individually attribute them etc. In fact, e-commerce businesses that use WooCommerce are capable of selling physical, virtual, downloadable and external products.
E-Commerce and Beyond:
WooCommerce is a plugin that offers a lot of options and features, all beneficial for your business and unlocks opportunities for something more than just e-commerce as well. By using WooCommerce, you can build a fully functional and high-quality online store as well as build a store on a professional website. WooCommerce plugin will be able to bind the multiple proportions of your business's online presence into one place, presenting it effortlessly.
Familiar Platform:
WooCommerce has a lot of advantage in being the plugin for WordPress because it is the most used and famous CMS that supports a large number of the top websites in the world. If you have previously used WordPress you will be able to use a WooCommerce website for your online store with comfort because of its similar user-friendly interface as WordPress. Working with something that you are familiar with will ensure a boost in your work and creativity and will save you a lot of time and confusion.
Customization Options:
The fact that WooCommerce is a free and open source plugin does not affect the quality of the platform. WooCommerce makes sure that your website gets a certain uniqueness which you can achieve by utilizing the multiple customization options offered by this plugin. There are 39 different WooCommerce themes, most of which are free through the WooThemes Store. There are unlimited chances for you to experiment with your theme and features that each of the themes offers. After selecting a theme, you can change the pre-set CSS styles and colour themes to get the results that you desire.
Simple and Professional:
Even though WooCommerce is free and user-friendly, it is also an equally professional platform. This simple yet professional plugin has a lot of detailed options that give you a complete professional e-commerce setup. Your WooCommerce website will have the following built-in options:
Order tracking
Customer engagement tools
View past and open orders
Update delivery statuses
Apply discounts
Tax settings
Inventory management
Shipping options
Coupon codes
All the above-mentioned options ensure that you have a professional and high-quality experience of building and running an online store.
Easy Analytics:
Using analytics tool or applying the appropriate analytics system for an e-commerce start-up website is a core tool to ensure the progress of the website and to keep a track of it.E-commerce newcomers often struggle with understanding which statistics of their websites need a more focused analysis. Using the built-in analytics WooCommerce plugin for your online store helps clarify a wide range of statistics that includes the total sales, sales by date, average order totals, individual customer statistics etc. All these statistics are presented through a graph which makes it easy for the user to keep a track of them.
Plenty of Apps:
A WooCommerce website has the ability to help you set up and run your business with ease and professionalism along with increased functionality. For a better experience of running a successful online store, you need some important applications relating to accounting, payment gateways, marketing, reporting etc. WooCommerce makes it easy for you to find these applications and more with the help of WooCommerce Extensions that provide you with hundreds of extensions some of which require a fee, whereas, some are free.
Possibility For Expansion and Growth:
WooCommerce is not only a simple and easily manageable plugin for an e-commerce start-up but it also provides its users with the possibility to expand and grow when it comes to managing their store, products, and customers. Modifying the templates you choose for your online store website is one way for expansion which can either be done by choosing other themes or by using filters that are available to you. WooCommerce also provides you with different application program interface (API) to help you in building extensions so you become more familiar with how WooCommerce works.
Availability of WooThemes:
Every website needs themes to make it look appealing to the audience, attracting their attention to it even if they visit it for a minute. This is why a WooCommerce website for your e-commerce start-up is the best decision because it provides you with WooThemes that have been widely used, producing stunning themes, extensions, and plugins. Your online store is bound to benefit from WooThemes because they have always been reliable and professional especially with the products and support system.
---
Conclusion!
Since starting a new business, especially in the competitive digital world is not an easy task, you need the best help to ensure that your product's quality and the representation of your business isn't compromised. Therefore, you need an experienced support for your e-commerce start-up, especially if it's your first time in trying to launch a project. This is why you should choose to build a WooCommerce website for your business which would benefit you in all the ways mentioned above.