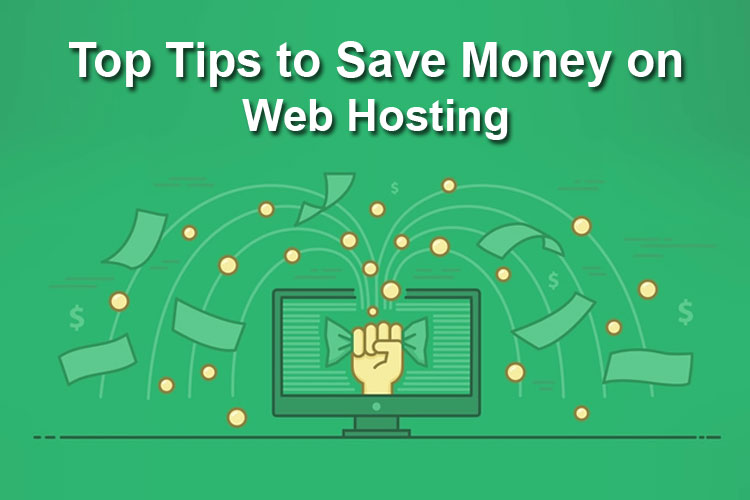 Top Tips to Save Money on Web Hosting
Save Money on Web Hosting
Blogging is necessary for today's period, on the other hand, Starting the blog is expensive also. To start your blog, the first investment will be the hosting service which you have to know certain things about before buying. If not and so otherwise you will end up spending more money than usual. So here I will share my personal experience and tips to save money on web hosting. Keep going till the end to know some secret tips which will definitely be going to benefit you.
Tips to Save Money on Web Hosting Packages:
Choosing a right web hosting company is very important for the benefits of your blog or website as well as your wallet. Many hosting providers provide different plans at different cost, so it is necessary to have a knowledge of web hosting and your site requirements.
By choosing right and required services you can save huge bucks. So below I will tell you what to do and what not to do to get the best services at a minimum cost.
1) Select a Shared Hosting Package:
Shared hosting is the best to plan for a newbie who wants to start a blog/site but don't know which one to choose. Its simple for starting a new blog you don't require an advanced and expensive hosting server to handle your site because new blogs don't get huge traffic, so choosing shared hosting is a great choice to start with. Don't worry if your site starts driving huge traffic then you can easily migrate your site to advance and fast servers anytime you want. The basic plan which is shared hosting is affordable for the newbie as you will be sharing the server space with other, that's why the cost is less than other plans.
In a shared hosting plan your site can easily handle 10-20k traffic and if the number starts increasing then you can purchase premium plans. But for starting stick to basic shared hosting plan and after you start earning then migrate it.
2) Domain Name:
Many web hosting plan offers the free domain for 1 year to the new purchase. However, if the hosting doesn't provide a domain name then you can buy from GoDaddy. Godaddy is the best site to buy the domain name at less cost for a longer period. The thing why I am telling you to buy from today and not from the web hosting site is that for the domain name they charge you more money than others. There will be no problem if you buy a domain from other site and hosting from other at the end you will just need to connect both in setting to work. Buying from other sites will save you a good amount of money if you buy for 2-3 years.
Buying domain for a longer period will cut the cost in the renewable process, where you will be charged more to renew the domain.
3) Black Friday Sale:
Who don't know about the Black Friday sale, then it is the end Friday of the year where most of the web hosting companies will cut their expensive cost and offer an insane discount to make more sale before the year ends. You can take advantage of this sale and can purchase your preferred hosting for huge discounts. Many bloggers wait for the Black Friday to purchase new host and domain or to renew the service. Buying web hosting on black Friday will save you a lot of money which you can use later.
However, for Black Friday, you will have to wait for a long time. I recommend you if you want to start your blog then do it otherwise you will have to wait for long and I believe till then you will end up giving up for the blog.
4) Special Offers and Coupons:
Most of the web hosting companies bring new and attractive offers and coupons like HostGator that offers up to 75% discount on Bloggingscout.com to increase their sale and to compete in the market. You can take advantage of this offers and coupons. Many affiliate marketers also provide the discount coupons to make you signup through their links and earn them some bucks. Doing so will reduce the cost of hosting plans and can save you a lot of money.
5) Cut Extra Services:
Many web hosting sites will first show you less total cost but at the time of payment, you will notice that there are some extra services have been added automatically and which is showing a huge difference in the total. Got scared, don't worry the extras can be cut if you want .they provide some extra services which you will not need to buy and save your wallet. However, you can buy those extra services anytime you want if you need in the future. I recommend you not to buy the extra services if you are starting a blog because I don't think it will affect in any way on your site performance.
Deselecting the extra services will help to save a lot of money and that money you can use for necessary things to build your blog.
6) Affiliate Marketing:
Earning through affiliate marketing is a great deal if you want to make huge money. You can easily signup for an affiliate program for any web hosting site and you just have to promote the affiliate links of the hosting company and after the successful signup, you will get paid.
This is the best and easy way of making money which will benefit your blog also.
7) Buy for a Longer Time:
As I have mentioned earlier, buying hosting service and domain name will cost you less than what you will cost you for 1 year. This is the marketing plan of most of the companies to have their customers for a longer period and this can benefit you also if you buy the services for a longer period.
I recommend you to buy hosting for a long period only if you are willing to work on your blog for long run otherwise it will be a total waste of money if you want to just try.
So here were the top tips to save money on web hosting plans.