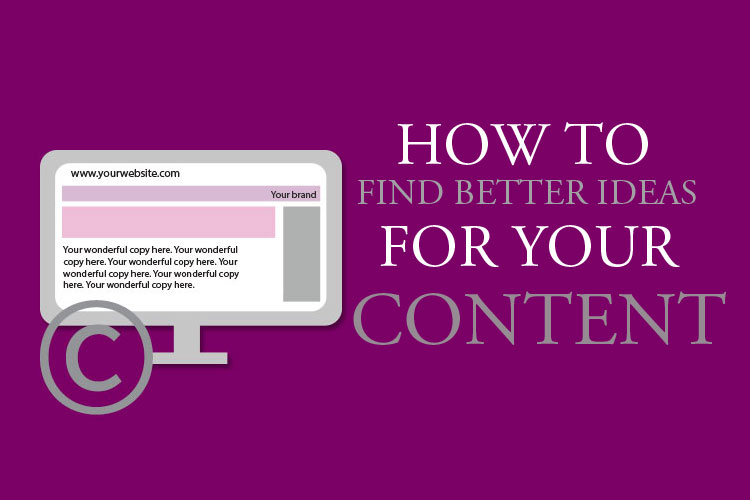 How to Find Better Ideas for Your Content
It is always a question that what are the various factors that can improve the quality of a blog post?, and while grammar, articulation, paragraphing and vocabulary all add to deliver the different concepts in a blog post, it is not going to be fruitful if the ideas themselves don't add value to a reader's life. If someone is reading a blog post on how to be happier, they want to learn strategies and coping mechanisms. While writing content, you must have to use prepostseo tools to find out the copied section of content. Don't drag them into a fake promise. Don't write click bait content. It can only bring you visitors in the short term. In the long term, it is only what delivers true value sustains.
How can Better Ideas Generated?
There is no one answer to this question. It totally depends on the problem. Remember that this blog post is only dedicated to sharing with you ways that can help you find better ideas. We are not here to handover better ideas themselves to you. This is because there is not a single way to do that. As someone who is writing on global warming, it is on you to present the best solution you think out there is. However, here are a few ways you can help find these better ideas.
Read, Research, Repeat:
A lot of times we don't have much ground basis for what we are saying because that is just our opinion. And while opinions may not hold all the value in the world, they sure do make much more sense when more than one person vouches for it. Therefore, if you have a stance, read about it. Weather it is on the internet or in books, research on the topic that you want to write on. Or as a blogger who writes for fashion, it should be unlikely of you to now follow fashion blogs. The more you read, the more opinions you know on the topic. The more sides you can present in your blog post, the better your ideas in the content.
Follow The Trends
Your blog falls under a particular niche. It may be health; it may be sports; it may be food; it may be anything. But each category has a few blogs that matter more than others. They are ones that set the trends in that niche. It may be that nobody will be talking about a particular problem but once there is a blog post on one of the trendsetter blogs, everyone begins writing on the same topics. Likewise, being the one with the most power in the industry, they are also the first ones to report any news. If you write about technology and there is a new phone releasing, you can use this information to write a similar blog post.
Add Links with More Information:
A lot of times you are hesitant to write on topics because you think you don't have enough information on the topic. Well, that might be true. You can't know every single thing in the world. In such a case, what you can do is share as much of your opinion on the topic as much as you can. Then, by taking help of the external sources you are working with, add links to web pages that share more information on the topic for your readers. This way, you have additional ideas to write for your blog post and your readers don't feel half-spoken to due to your limited knowledge.