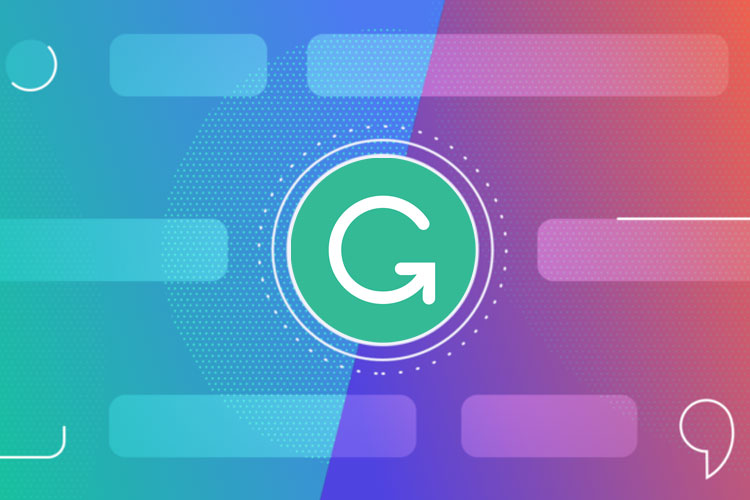 Grammarly App – How To Use It For Better Writing Experience
Grammarly App
Online Writing assistant's plays an important role in the development of your writing skills. There are lots of applications and websites available online, through which you can check your writings and get help in correcting words. Grammarly is one of that grammar-checking website that has numerous functions. It's known as the world's best online grammar checker. The best part about this online writing assistant is that its primary functions are available absolutely free but you can also use the premium function by paying some amount to enjoy unlimited Grammarly features. It corrects misspelled words and ignored grammar mistakes. It even identifies words, which are not spelled properly or are written in the wrong context to ensure you that it will not reduce your content's quality. This wonderful application is brilliant software, which helps you to correct hundreds of grammar mistakes including punctuation marks, use of vowels and consonants. At the same time, it also improves your vocabulary by fixing your errors. Grammarly often suggests its users with ideas to enhance their writing style. Here, we have listed Top Grammarly Hacks to improve your writing.
Add Grammarly Extension to Chrome:
Grammarly is known for the best writing assistant since years, it has an extension for chrome, which you can easily download. This fantastic feature is for both premium users and free users. It assists you in writing emails through chrome or doing any online work. It also suggests you some words that will help you out in improving your writings.
Download it For your Mobile Phone:
Grammarly is now available for mobile phone as well so you can download it easily through play store for android users and from the app store for iOS users. It offers you a keyboard, which checks and improves your grammar mistakes. It provides you with personal assistance when you write email, texts or doing anything on your phone.
Upgrading to Premium gives you more Advantage:
There are many people who have a confusion that of Grammarly is available free then what is the need to upgrade it on premium. So this article has your answer, Grammarly has so many features that are for its free users like critical grammar and spelling checks including correcting punctuation marks and adding commas. However, its premium users can enjoy some more functions such as advanced check for punctuations, grammar, context and sentence structure with vocabulary enhancement suggestions. It also assists its premium users with genre-specific writing style checks while it has fastest plagiarism detector that checks more than 16 billion web pages. Premium users can write general default writing, academic writing, business writing, technical writing, medical writing, creative writing and casual writing with the help of Grammarly.
You can use these all features on your every device including phone, laptop-tablets. You can also learn grammar rules as it provides you complete explaination on each grammar rule. Premium Grammarly is available in affordable packages for organizations and individuals. It has packages including monthly, quarterly and annually.
Easiness For Users:
If you want to use this app, you can easily use it by copy and pasting your text into your personal editor. It shows you the errors to change, optional words to replace it with, and explanations of the detected error. It also has free browser extensions not only for chrome, but it also has extensions for, Safari, Edge, and Firefox that automatically shows you amendments as you type. Moreover, you can also download it for Microsoft Office on Windows.
Who can use Grammarly:
It's a useful website for all including native English speakers or those who don't write more English. It's more useful for bloggers, content marketers, copywriters, authors, business professionals for drafting reports, presentations, email or posting on social media. Its best for students as well because they need to complete assignments.
Set Goals:
Grammarly provides you a feature through which you can set your preferred writing goals that can be formal or informal. The option of selecting proffered goal will be asked by you before every writing. Includes audience whether they are general or expert, a style that is formal or informal, emotion, which can be mild or strong, and domain that can be academic, business or technical.
Here are some Grammarly questions asked by people who want to use Grammarly but they are confused. These questions and answers will surely help you out in deciding the answers and it will clear your mind.
Is Grammarly Mobile Friendly?
Yes, Grammarly is a mobile-friendly website. You can install it on iPhone and Android platforms.
How can I get Grammarly Premium for free?
Grammarly is not free by you can avail it on discounted rates which you can check on Grammarly app.
Can I use Grammarly offline?
No. It's an online website you cannot use it for offline. In order to use Grammarly, it's important that your computer or device is connected to the internet. It won't provide any correction suggestion if your internet is slow or isn't working properly. '
What is Grammarly app?
Grammarly is an app that detects potential grammar, spelling, punctuation, word choice, and style mistakes in writing. Grammarly's corrects potential issues in the content, revisions for language, spelling, , style, accentuation, and written errors.
Can Grammarly Check plagiarism?
Yes, Grammarly is able to identify the paragraphs, Duplicate Content, which are plagiarized.
Top Grammarly Hacks to improve your writing is ready. You are now able to know everything about Grammarly. We have shared information and hacks about this brilliant website. We have further shared questions and their answers asked by most of the peoples. Check out some flawless Mens Leather Jackets from USA Jacket.