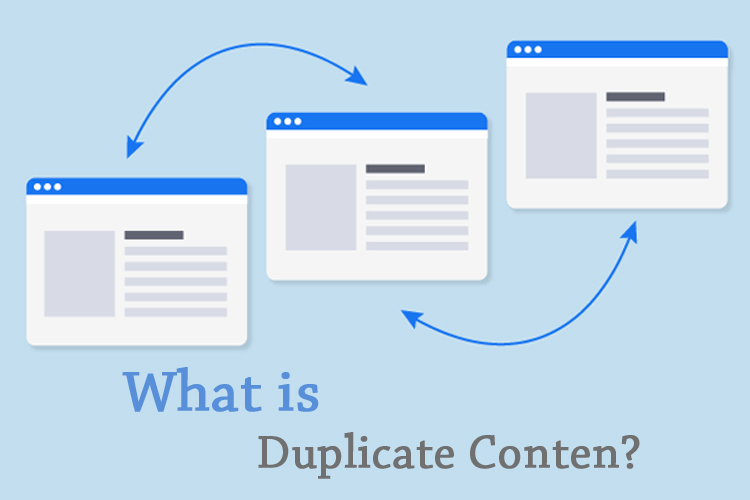 What is Duplicate Content?
Duplicate Content
Content has always been stolen since the ancient ages. True, they may not be words, but the design has been stolen in the manufacture of weapons, building of castles and you can get more examples. Cut to the present, when it comes to websites, not everyone can write the content. The reason, writing is an art, which can be mastered only be regular practice.
The Importance of Content:
There are scores of great writers in every nation and language. Everyone adores them, the reason, it is difficult to put words in a proper fashion to attract the reader. When it comes to content on websites, an average reader will take only three seconds to analyze if the content is of relevance. Or else he will shift to other websites.
How The Trend of Duplicate Content Evolved:
Just imagine the problems a writer may have faced two or three decades ago. He might have put in the best effort, made the correct use of words and wrote an article. Only to find that someone in another part of the world has copied it, word by word. And gained recognition and fame. But now with Google acting as the leader in search engines, a website which has got duplicate content is severely penalized in the form of ban. But now, this form of stealing content has become famous as plagiarized content.
Recent Times – What is Duplicate Content?
Let us imagine, you are having a website. You use it for your business which is concerned with providing bike repair service in Bangalore. You have got the best content written by a well-known writer, numbering 750 words. Now, you post the same on multiple pages, along with other small content. For example, you have services pertaining to brake repair and maintenance of bikes, tire puncture, and roadside assistance. But on all the pages, you post the 750 word content along with some information on the services. Now, this type of practice where the same content is seen on three pages is classified as duplicate content by Google. Its algorithms can easily locate and identify the pages as duplicates.
Where is duplicate content normally found?
You can find them in these type of business based websites.
E-commerce platforms – There will be similar services/products with minor differences
Travel – In a five-star hotel, the branches in other cities may have a resemblance. Not to mention the similarity in packages.
Business – Local branches which offer the same services in various regions
What is the Danger in Duplicate Content?
Your team or you may have put a lot of effort, but if you are unable to make the website visible to the audience, it is a waste of time.
You can lose digits in ranking, as the pages will have competition for similar keywords
Even Google will face problems in giving the rank and will select one page as the original
You can also get demoted in rankings, as there will be little new content in many pages.
Different Domains/Different URLs:
Just imagine the horror. You are having a single website with good content. But in an unfortunate situation, content can get duplicated if the same words and sentences get multiplied in various locations. Just imagine the horror when the same content appears in a different domain. If you had opted for a CMS system and it uses various URLs. For example, your website will be available, in www, without www, Http or https:, the search engines will definitely get confused. Misfortune does not come singly. If you had wrongly linked the AMP pages, then they will also be counted as duplicate content.
Intentional Duplicate Content:
Please note the differences. Duplicate content and plagiarized content. Google understands that many of the duplicate content is not intentionally done. But for the mistake, it does not penalize but gives a drop in rankings. Even if you take one best content article, and spins the existing content, then also Google will call the same – copied content.
We have dealt the same in this article before. You see an article best written on a subject. And try as you might, it is impossible to write such a fantastic piece. And you cannot hire a content writer to write an article in a similar fashion for your website. So, the best way? Take the article, use a spinning machine to mark out the best sentences and post on your website. While this is copied and duplicate content, it will not make any gain for your website.
What Could You Do In Such A Situation?
On the internet, it is not English Grammar that counts, but love for your target audience. And the persons who read your article, they are not waiting with brickbats to tear your lack of knowledge. First, understand the subject, and write in your own words. Then, you can make use of the Hemingway app and Grammarly to correct the sentences in the article. Google as well the readers also like new versions of articles.
Alternative:
You cannot cheat on Google. It has too many algorithms in hand to identify the duplicate content. So, in case you have created the same content in various pages of your website, it will determine the versions best. And make it as the original page. Usually, this page will be the home page.
But for the other pages, it will need access. So, do not play over smart and block the Google bots from crawling these pages. Then Google will treat these pages as separate pages. Now, if you are in a similar situation, you can
Give access to robots to crawl every URL
You can do the search engine jobs. Make the content by putting the rel=canonical tag
You can make use of the URL Parameter Handling tool by Google. Now get to know the way to handle parameters
The other best way is to make the best use of 301 redirects to direct users/crawlers to the original (or Canonical URL)
Just note down what Google wants best. It is more focused on getting the best content for its users. So, the content should not only be simple but should make a visitor stay on the webpage.
So, how do you handle your website which contains some same content on multiple pages?
Do you have a website containing similar content? Then you can expand every page thus minimizing similar content. Or you can merge all those pages into one big page.
Let us imagine, Mr. A has a company which offers doorstep services of washing machine repair in Bangalore. He provides the service in Bangalore and Hyderabad. So, if he has two pages with similar content with the same information, he can merge the two pages as one page. Or he can expand every page to include more content on both the cities.
Conclusion:
There is a proverb – if you follow the laws laid out by elders, you need not fear failure in any industry. Period. Regardless of industry, follow the humanitarian traits. Accept failure of yourself. Rejoice at the success of others. Display humbleness while learning. Help others in need. If you have all these qualities, you will get your website on top. Do not duplicate any content on your website. Understand the similarities, and rules laid out by the search engine Google. Then your website will come on Google search, slowly but firmly. Till we meet again. All the best!