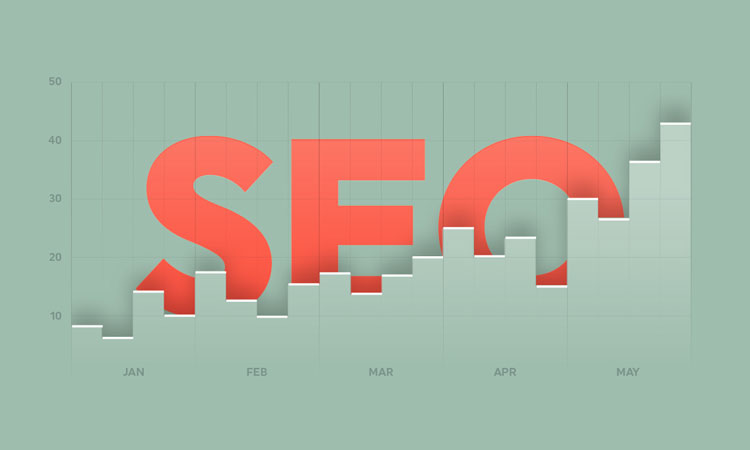 Beginner's Guide to SEO (Search Engine Optimization)
Digital marketing is a new trend taking over all other forms of advertisements very quickly. Every day, a number of new websites and blogs are created, each trying its best to stay at the top. However, there are only a few who know the "magic words" to achieve this fate. Wondering what these magic words are? In the digital world, there are called keywords and the whole process is called the beginner's guide to SEO (Search Engine Optimization). Still confused? Well, let us explain the basic meaning of SEO first:
What is SEO?
SEO is a complex process through which the website gets a new audience and blogs are able to attract the target audience in a more effective manner. This is done by writing the whole content in such a manner that "magic words" or keywords could bring the particular site or blog on top of the Google search list. Greater the frequency of keywords within a piece of writing, greater would be its potential to grab the most audience. Therefore, in simple words, SEO allows us to achieve our audience target in an efficient and effective manner than before. Curious much? Let us discuss the basic process of SEO:
Making and Finalizing SEO Plan
The first step in this regard is to search keywords. These keywords are related to the niche of blog or topic of the website. Once this research is complete and we have a list of the most important keywords, we would initiate a comprehensive work plan for the optimization of online content. First of all, the frequency of our outreach would be decided. Some writers want to create daily blogs while others believe the monthly update is fine for their websites. After deciding upon this frequency, online optimization techniques need to be decided upon while keeping in mind technical issues of the website. For example, if a lot of content is placed on the landing page of the website, it will take a lot of time to load and the audience would not be able to view it properly. This is bad for the website since potential customers could be lost during this process. Therefore, technical considerations should always be kept in mind while going for an optimization plan.
Making KPIs
In order to achieve success, it is most important to decide upon some KPIs which decide the success of a website or blog. In this case, a ranking of keywords being used is an important parameter which depicts the success rate of our online content. Other than that, the organic traffic being generated by a website or blog could easily be seen through Google Analytics. These KPIs could easily depict if our plan has been successful or not.
Implementation
After finalizing the plan and KPIs for success, the next step is a successful implementation. During this step, the quality of content needs to be ensured so that Audience could be attracted to look into the site. Other than that, presentation of content is a sensitive and important matter as well for which some pictures or graphs need to be added while keeping in mind their relevance with top the c.
BASIC PRINCIPLES
Take Assistance from Google
Before you plan on putting efforts into your search traffic, you will have to track your endeavors. All you got to do is sign up at Google Analytics and let it track everything for you on your behalf.
Check out Google Search Console; it provides direct info about the search results of your site. Go through the links to your site, impressions, and ratio.
Test the level of your website performance regularly via Google PageSpeed. Generally, at the minimum 65/100 Google page speed is required for a website to work efficiently on mobile and desktop. Google PageSpeed also gives you recommendations to fix your website if the performance level is low. The suggestions may be technical and require reprogramming or they could be simple and need you to compress the images.
Use Yoast SEO plugin to create a sitemap of your website. This way the various pages of your website will be listed in the search results.
Ensure that you set up the alt tags concerning images according to Google's suggestions.
Make certain to use Google Mobile-Friendly Test to check the responsiveness of your websites mobile-friendly version or you are going to lose valuable traffic.
To publicize various events, locations, products or any other piece on your page, make use of scheme tags. Again, Google is home to numerous schema structuring tools.
Take Help From Professionals
Consult a developer if you have to, but your website must pop up without "www" too.
You may consult a web page designer to help you add a creative favicon for your search bar that'd let your visitors feel they have come to the right place.
Technical SEO guide
Make sure that canonical URLs point towards the real canonical version of the website's page to prevent negative SEO.
You must add Robot.txt file to restrict the search engines from indexing all of your pages, there might be some pages referring to paid content which you wouldn't like your potential customers to see before going through the free content.
Do not use 301 directing, always update the old internal links with new URLs.
Whilst alt tags link to images on site, anchor text links to the text on your site. Ensure that you have used suitable anchor text.
Try your level best to not to duplicate page titles. Every page of your website should have its own user-friendly one-of-a-kind title that gives the whole idea of the page.
To increase your rank and draw more target audience, write a meta description. A meta description is a little summary of your content page.
Adding content to your website doesn't mean you add lengthy articles. It should be relevant, unique, readable, split into proper sections and posted on a regular basis. Most of all, see those pertinent keywords are used.
Only limiting the display of advertisement is never enough, you must erase inappropriate outbound and inbound linking to your website too.
The top social media sites at present are Instagram, LinkedIn, Twitter and Facebook. You must have a profile on each of these with everything including correct URL to the website there for the visitors to benefit from. Take notes of on which site are your customers spending most of their time.
All in all, SEO is a complex process which could take a lot of time and patience to bear fruit. On the basis of personal experiences, one can continuously improve SEO strategy and gain better results by getting more traffic. Therefore, one should never hope for results in a few days, rather a long time period should be kept in mind while implementing online SEO techniques.