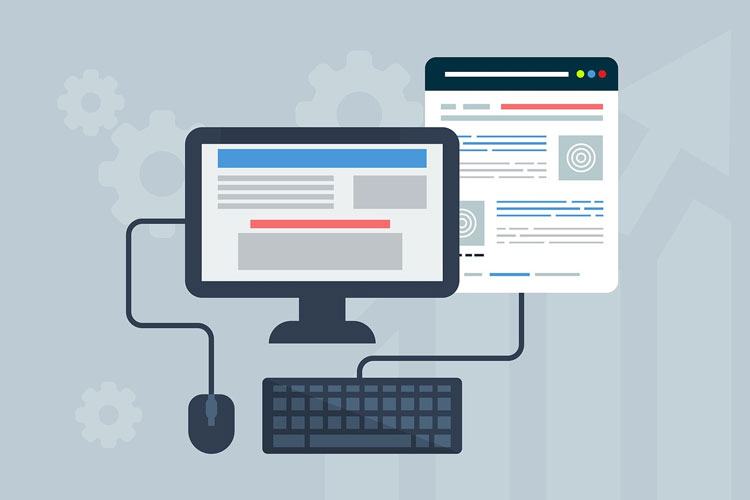 How to Acquire Customers, Mini Guide for Professional Appearance
Acquire Customers
If you are once again thinking about how to acquire customers, read this mini guide on the phrases and circumstances to be exploited to be and (obviously) appear professional. Image, in the process of acquiring new customers, is just as important as the quality of what you offer. The more you will be perceived as reliable, serious and professional, the more you will be able to be chosen among competing freelancers by a client. Here's what to say well in mind.
How to Acquire customers: Everything is Professional:
What do we mean exactly? This: create a professional image. It means that you have to create a complete and professional email address, using your name if you are going to create a personal brand or using the name of your custom video animation company or start-up. If you intend to make a photo of yourself, for example on your website or blog, on brochures (if you do) or business cards, use a foreground image that has been tailor-made and professional. No photos at the sea or at marriage, so to speak, unless your specialization requires it (for example if you are organizing events). Remember that, even in photography, you must appear credible. Finally, make all your brand image uniform: same photo, same biography on all your web profiles: website, social media and blog. Even on the internet, you must be a compact block, given that today it is normal to be googled and reached on various social networks, profiles and personal sites.
3 Mistakes Not To Be Committed
Remember these small precautions. The fewer oversights you make, the more you will appear credible and trustworthy and therefore worthy of receiving an order in the eyes of your client.
Do not use the address list. It's not nice (and not even wise, sometimes) that everyone sees your contact list. Send an email to each recipient rather individually. If you are sending a newsletter for your business, use an autoresponder to manage your mailing list, so that each message appears as personalized. In all other cases, send an email to each of your recipients at a time. By the way, always check that you have entered the correct recipient.
Do not use names, shortened names (not even yours when you sign) or widespread greetings in common parlance. Start the email or the more informal (but always polite) Hello. This does not mean that you should use a language in plaster, but not even write as if you were organizing a pizza with friends via WhatsApp.
When you are With your Client:
Be on time. If you arrive late apologize only once, do not plunge into a thousand prams every 5 minutes. Do not apologize constantly for everything and do not thank more than a few times during the talks. These little oversights can make you seem insecure, always on the verge of making mistakes or they can spread a sense of agitation and insecurity in the environment that must be avoided. Your goal is to show you reliable, serious and perfectly capable of handling the situation.
When the Client calls You:
He always greets the people you meet at work. It is not a strict rule, but a good education. If you are greeted, however, it is obligatory to answer. Stand up, if someone is presented to you and present yourself with the full name, looking at the person you are addressing. If you are to convene your client or someone of his staff, you will go to meet him and greet him first by holding out his hand. It is customary at the place of work that is the one who welcomes, regardless of the degree and gender, to firsthand the greeting.
If the client calls you for a business dinner, be relaxed. Wax to find out in time what will be the dress code of that event and adequate. Clothing is also a formidable communication tool. He arrives on time and avoids keeping the phone on the table during the meeting. If you have to choose from a menu, do not order the cheapest and not the most expensive dish. It is considered a form of education to order the same thing as your guest, obviously if the dish is to your liking. Otherwise feel free to express your personality even at the table. It will be appreciated if the purpose of the invitation is to see how you move and place yourself in formal contexts. Finally, prepare some kind of greeting phrases "It was a pleasure to meet her "and go away while the conversation is still active and not following (or due to) an embarrassed silence.
The Phrases to Never use and the "Effect" ones:
There are sentences that it is good not to use in the acquisition phase of a new customer or with a client. The risk, using them, is that you may appear insecure, even if you are not. Attention, therefore, in a conversation not to use: "I do not know", "I think it's all right", "I'm available at any time", "I have to ask …", "I hope to succeed", etc. And, as we have already said, do not use too often the word "Sorry ", it is not an interlayer. If you write an email to notify something to your client, you do not need to write "Sorry if the trouble ". In fact, it does not really make sense to do it. Same for the phrase "Can I have a minute of your time?". You are not asking for an opinion on your new pair of shoes, you are working (together) on the same project.
To get you out of trouble, if the client proposes an idea that you do not like, you can always get away with "I appreciate your attention on this subject but …" It makes you look very professional and it's always better than "No, your idea does not work ". But if your idea or change excites you instead of saying (maybe even sincerely) "Ah, nice, I had not thought about it ", simply say "It's really a great opportunity". It will be much more elegant and will not unmask your (temporary) lack of intuition. And when does the client submit to requests? Brace it with an elegant phrase: "Once I've completed what I'm working on, I'll be happy to take a look at this."
Now that you have done a short review, you are ready to get back on the square. We hope this mini-guide will help make you look more confident and professional and get you knew customers or clients.