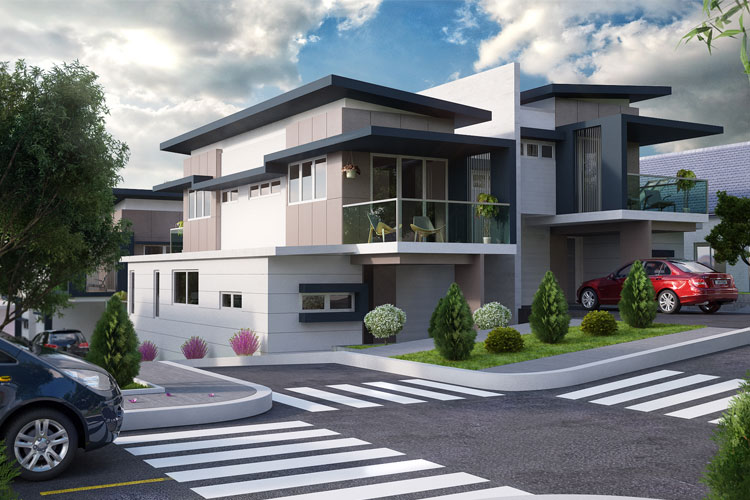 The What's And How's Of 3D Rendering
3D Rendering
When you state, the terms 3D rendering the first thing that comes to your mind is a 3D model or an image or quite possibly a 3D sculpture. 3D rendering is a procedure in which images and pictures are generated and designed on a computer through a 3D modeling software. Think about a 3D model or sculpture made from clay, but in 3D rendering, the same sculpture and object are created through computer software.
Once you are done with the modeling and sculpting process, the next step is texturing and lighting. By applying different features and built-in tools of these 3D modeling applications and software, we can create and give a realistic look to the developed 3D model or sculpture. You can apply features such as lights, shadows, and different material to obtain and create this life like look. In today's competitive and tough environment, it is important that your strategies should make you stand out in the crowd. By using 3D modeling and animation, you can bring your business ideas and concepts to life through these 3D modeling tools and applications. 3D modeling and rendering have become one of the most preferred and widely used solutions for several international organizations and companies.
By contacting any potential and recognized 3D rendering studio, you can reap the ultimate benefit of creating and lifelike images and models of your developed products and business idea. Another great advantage of 3D rendering is that it is a cost-effective way of promoting your business ideas, products, goods, and services. Just like 3D rendering, 3D animation has also become a globally-recognized channel of picturing ideas and concepts.
3D Modeling:
Each modeling project requires a different set of sculpting and designing methods, depending on the nature, category, and requirements of the project. By using newer and recently developed tools and applications, you can gain some valuable know-how about the recent advancements and trends in the 3D modeling and rendering industry. The initial and the most important step of 3D modeling is the selection of the appropriate software for the development of a 3D model or sculpture. Having proficiency in various modeling software is a definite plus point because you never know which software expertise might come in handy for your next modeling project.
A 3D model consists of a collection of regular geometric shapes, mostly polygons. These polygons can be manipulated to create a well-structured 3D model. Once your model is ready, use tools like shader and maps to enhance the color, reflectiveness, and textures of the developed 3D model.
After enhancing and modeling processes, the next important process is of animation. In this process, the developed 3D model is animated and given life like characteristics to complete its realistic touch. By setting numerous movements in various frames, you can obtain the required animation results. This process requires ceaseless efforts to create a seamless and smooth animation. When the results and outcomes of every procedure are combined, you can obtain a high-quality and well-crafted 3D model.
Conclusion:
3D modeling and rendering are not at all an easy task. It requires attention to every tiny detail, and lack of doing so can give you disastrous results.