Unleashing Pixel Perfection, Transcending into Captivating UI Design Experiences!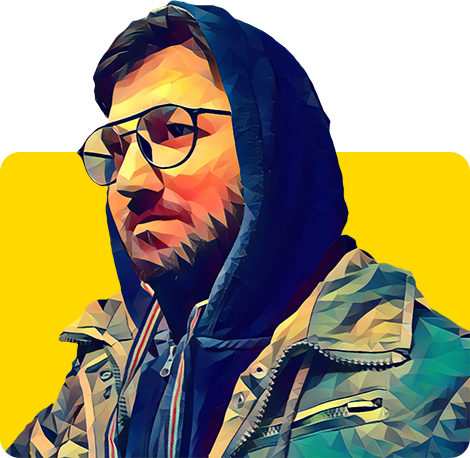 Highly skilled and passionate UI web designer with over a decade of experience in the industry.
Throughout my professional career, I have worked with a diverse range of clients, helping them to bring their vision to life through my creative and technical skills. I am passionate about staying up-to-date with the latest design trends and technologies, which ena- bles me to create designs that are not only visually appealing but also user-friendly and functional.
I am committed to delivering high-quality work that exceeds your expectations and helps your brand stand out from the competition.
Every Project is a Masterpiece
Brouchure,
Flyer, & Print
Media Design
Box, Label,
& Pakaging
Design

"Our web designer Nabeel has been instrumental in our agency's growth, primarily through his outstanding web design skills. His expertise in UI design has elevated user engagement, resulting in improved conversions and increased client satisfaction. His ability to create visually appealing and functional websites has been a driving force in attracting and retaining clients. We owe a significant portion of our agency's success to their exceptional web design talents."
Dan Brag
CEO and Founder of BragDeal

"Collaborating with Nabeel remotely has been excellent. He demonstrated a strong grasp of our work, delivering visually appealing and user-friendly UI designs for our client's website and app. The logos and branding he designed are very spot-on, capturing the brand's essence perfectly. Despite the remote setup, Nabeel remained responsive, met deadlines, and surpassed our expectations. Highly recommended for design work!"
Haider & Zamin
Founders and CEO at HZtech

"Nabeel is an amazing individual to work with. His designing knowledge offers productive conversations. If opportunities arise, would love to work with him."
Bhavish Tejasvi
CEO and Co-Founder at Jeevi Bidding House

"If your are looking for design work of any kind and you are searching for the right designer, your search is over. We were so lucky to find Nabeel."
Robert Smith
Buddy Light
Ready to take your brand to the next level? Let's discuss your project
and turn your vision into reality.